018- Chiropractic Dose-Response Relationship and Public Health with Dr. Mitch Haas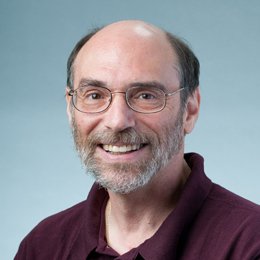 Dr. Mitch Haas and I discuss the dose-response relationship between chiropractic and health outcomes as well as chiropractors in public health. Dr. Haas has been an integral member of the research division at the University of Western States (UWS) since joining the faculty in 1987. He is now the associate vice president of research at UWS. Dr. Haas also serves as an adjunct associate professor in the neurology department at Oregon Health & Science University (OHSU). Dr. Haas has been either principal investigator or co-investigator on more than 30 extramurally funded grants bringing more than $7 million in research funding to UWS. In 1994, he was a co-investigator on the first federal research grant ever awarded to a chiropractic college.
Dr. Haas has since become the principal investigator (PI) for a number of large federal grants awarded by the U.S. Department of Health and Human Services (U.S.D.H.H.S.) Health and Resources Services Administration and the National Center for Complementary and Alternative Medicine at the National Institutes of Health. These collaborative projects with OHSU and other institutions were designed to evaluate pain and disability outcomes and cost-effectiveness of chiropractic and medical treatment for low back pain, a chronic pain self-management program in the elderly, the relationship of the number of chiropractic treatments with health outcomes for low back pain and headaches and care of low back pain in adolescents.
Dr. Haas has been active in state and national public health associations. He was the founding chair of the Chiropractic Healthcare Section of the American Public Health Association (APHA) and has since served as chair of the APHA Intersection Council, a governing councilor, member of the APHA Executive Board and chair of the APHA Bylaws Committee. He was also the 2007 president of the Oregon Public Health Association (OPHA).
Check out Dr. Mitch Haas's publications on researchgate.
Here are the articles we discuss in this podcast episode:
https://chiropracticscience.com/wp-content/uploads/2016/09/Dr.-Mitch-Haas.jpg
260
260
Dean Smith, DC, PhD
https://chiropracticscience.com/wp-content/uploads/2017/01/chiroscience-logo-website-title-300x167.jpg
Dean Smith, DC, PhD
2016-10-13 17:30:21
2017-04-02 00:04:02
018- Chiropractic Dose-Response Relationship and Public Health with Dr. Mitch Haas