017- Chiropractic and Response Time, EMG and TMD with James DeVocht, DC, PhD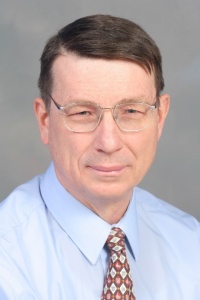 James DeVocht, DC, PhD and I discuss research regarding the effect of chiropractic care on special operations forces reaction and response times, the biomechanical aspects of chiropractic care on patients, the cervical flexion-relaxation phenomenon and chiropractic treatment of temporomandibular disorders.
Dr. James DeVocht is an associate professor in the Palmer Center for Chiropractic Research at Palmer College of Chiropractic. He has a BS in physics (Brigham Young University, 1972), a DC (Palmer College of Chiropractic, 1983), a MS in mechanical engineering, with emphasis in biomedical engineering (Michigan Technological University, 1992), and a PhD in biomedical engineering (University of Iowa, 1996). He was in private practice in New Mexico (1984-1985). He has spent 11 years on active duty as an officer in the US Army, including 2 years as a research physicist. For the last 19 years he has been a research scientist at Palmer and is going to retire this year.
He has been a peer reviewer for several journals including Clinical Biomechanics, Journal of Electromyography and Kinesiology, and Journal of Manipulative and Physiological Therapeutics (JMPT). He has also been an examiner of the PhD thesis of a research student at Macquarie University, Australia. His research interests include the use of electromyography (EMG) to quantify the effect of chiropractic treatment, descriptive studies of chiropractic adjustments, and chiropractic treatment of temporomandibular disorders.
Here is a link to Dr. DeVocht's publications on researchgate.
Articles Discussed in the Podcast:
https://chiropracticscience.com/wp-content/uploads/2016/08/DeVocht-061205.jpg
630
420
Dean Smith, DC, PhD
https://chiropracticscience.com/wp-content/uploads/2017/01/chiroscience-logo-website-title-300x167.jpg
Dean Smith, DC, PhD
2016-09-02 06:13:08
2017-04-02 00:03:44
017- Chiropractic and Response Time, EMG and TMD with James DeVocht, DC, PhD