019- Spine Dynamics, Spine Control and Chiropractic with Dr. Alan Breen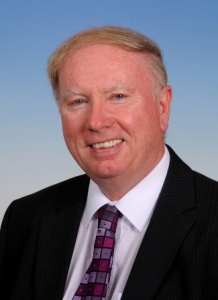 Dr. Alan Breen and I discuss spine dynamics and spine control along with quantitative fluoroscopy in chiropractic research and practice. Dr. Alan Breen graduated from the Canadian Memorial Chiropractic College in 1967, then travelled in North America, Australia and Europe before starting a part time teaching post at the Anglo-European College of Chiropractic (AECC) in Bournemouth UK in 1971, he established a practice in Salisbury in 1974, which continues. In 1986 Dr. Breen became Director of Research at AECC and focussed on musculoskeletal research and epidemiology, encouraging staff to undertake doctoral studies. In 1999 he became director of a new musculoskeletal research institute – the Institute for Musculoskeletal Research and Clinical Implementation, where he continues to work. Dr. Breen is also Professor of Musculoskeletal Research in the Faculty of Science and Technology at Bournemouth University.
Dr. Breen published the first epidemiology paper by a chiropractor in a medical journal in 1977 then built a collaboration that resulted in a trial by the Medical Research Council in the UK. This was published in 1991 and had a positive outcome for chiropractors. His PhD project, which was completed in 1991, involved the invention of Quantitative Fluoroscopy, a technology that measures inter-vertebral motion in living subjects and which has now entered clinical use. He is a former member of the World Federation of Chiropractic's Research Council.
Here is the link to Dr. Alan Breen's website at the Institute for Musculoskeletal Research and Clinical Implementation.
To view Dr. Breen's research publications please visit researchgate.
Here are the links to the articles we discussed in this interview:
https://chiropracticscience.com/wp-content/uploads/2016/12/Alan_Breen.jpg
448
325
Dean Smith, DC, PhD
https://chiropracticscience.com/wp-content/uploads/2017/01/chiroscience-logo-website-title-300x167.jpg
Dean Smith, DC, PhD
2017-02-09 15:49:46
2017-04-02 00:04:17
019- Spine Dynamics, Spine Control and Chiropractic with Dr. Alan Breen