037- Interdisciplinary Care and Strategies to Incorporate Evidence Into Practice With Dr. Robert Vining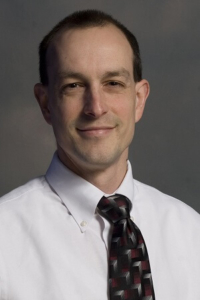 In this episode, Dr. Robert Vining and I discuss his involvement in chiropractic research at a specialty hospital in New Hampshire, low back pain classification and strategies on how to implement evidence into practice. Dr. Vining is an Associate Professor and Research Clinic Director at the Palmer Center for Chiropractic Research, Palmer College of Chiropractic. Beginning in private practice in Pennsylvania, he eventually transitioned to the role of clinician/educator, teaching courses in clinical biomechanics at Cleveland Chiropractic College (now Cleveland University), and serving as a teaching clinic director at Logan College of Chiropractic. More recently, Dr. Robert Vining has taken on the role of clinician/scientist, serving as a co-investigator on 11 federally funded clinical studies including those conducted within Veterans Affairs and the US Department of Defense health systems. He was also co-principal investigator on a series of privately funded research projects focused on integrating chiropractic care into a rehabilitation specialty hospital. Dr. Vining is a lead or co-author on over 30 peer reviewed scientific journal articles, 2 book chapters, and numerous other publications related to chiropractic care, musculoskeletal diagnosis, and translating research evidence into clinical practice.
You can view Dr. Vining's research articles at researchgate.
How to cite this episode:
Smith DL. Chiropractic Science: Interdisciplinary Care and Strategies to Incorporate Evidence Into Practice With Dr. Robert Vining [internet]. Eaton, Ohio; Aug 7, 2018. Podcast: 1:21:13. Available from: https://chiropracticscience.com/podcast/drrobertvining/
https://chiropracticscience.com/wp-content/uploads/2018/07/Vining.jpg
449
300
Dean Smith, DC, PhD
https://chiropracticscience.com/wp-content/uploads/2017/01/chiroscience-logo-website-title-300x167.jpg
Dean Smith, DC, PhD
2018-08-07 19:01:20
2018-08-30 20:26:56
037- Interdisciplinary Care and Strategies to Incorporate Evidence Into Practice With Dr. Robert Vining