Chiropractic Science – Podcast Interviews and Evidence-Based Resources
Chiropractic science interviews leading chiropractic researchers from around the world.  Hear what they have to say.
"Hear about chiropractic research from the authors in plain English, not through the media, nor a middleman"

Love This Podcast.
I have started listening to Dr. Deans podcast on my way to work every morning. I find myself listening sometimes to the same podcast a few times since there is so much great information. It truly inspires me to learn more about my profession even after 27 years in practice. Thanks Doc for sharing your knowledge. I love what you do. Dr. Helle Leap By Danskdc via iTunes | USA
What is Chiropractic Science?
Chiropractic science is concerned with the diagnosis, treatment and prevention of the disorders of the musculoskeletal system and the nervous system, and the effects of these disorders on general health. Doctors of Chiropractic (DCs) – often referred to as chiropractors or chiropractic physicians are well known for their expertise in spinal health and well-being.
Get the word out about chiropractic science.  Part of this mission will be reached by interviewing chiropractic experts that are actually doing the research.  Making scientific findings available to the public is an important part of the research process.  Publicizing these interviews passes on the benefits of chiropractic research to other researchers, chiropractors in practice as well as practitioners from other disciplines and the wider community.
Encourage collaboration of researchers to promote future high quality chiropractic research.
Motivate and assist practitioners and students alike to pursue research careers in chiropractic science!!!!
There is a lot of excellent chiropractic research published by top scientists in the field that deserve our attention
Incorporating the latest evidence into your practice of chiropractic is good for everyone
Reduce the evidence – practice gap and promote knowledge translation from the chiropractic research laboratory to the clinic
Engage clinicians in evidence based practice in a fun, easy to access manner
Learn from the experts and gain confidence in your knowledge and communications with others about chiropractic
A chiropractic resource for students, doctors and patients
NEW 2021 Edition

 – Slides cover articles up to December 2020.
Price $
275
Over 400 powerpoint slides in both portrait and landscape (widescreen) modes are included

each slide displays a short snippet from the scientific literature, with accompanying picture and reference

some slides include information about lifestyle, exercise and epidemiology of back and neck pain

the ability to customize the presentation with your logo and clinic (doctor) name (a youtube video describes how to do this using powerpoint)

easily modify the slides if desired to reflect your practice

includes a word document with all 406 references

expand your patient's knowledge of chiropractic using the latest research and evidence

use in the office in your waiting room or adjusting rooms, or use when giving presentations to the community or to other health professionals
Your Host – Dr. Dean Smith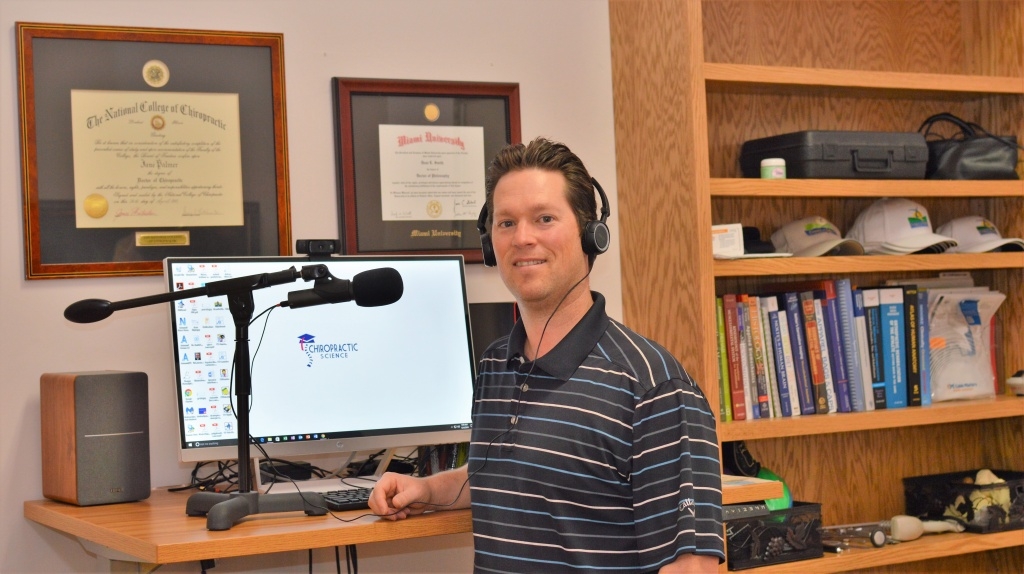 How to Cite a Podcast Episode
Example: Smith DL. Chiropractic Science: Chiropractic, Opioids, Adverse Drug Events, and Medicare with Dr. James Whedon [internet]. Eaton, Ohio; Aug 23, 2018. Podcast: 1:05:21. Available from: https://chiropracticscience.com/podcast/drjameswhedon/