060- Dr. Brian Anderson Discusses Chiropractic, Treatment Escalation, Medical Services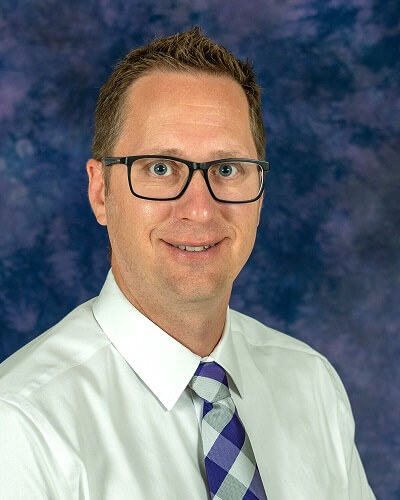 Dr. Brian Anderson DC, MPH, MS, PhD is an Assistant Professor within the Palmer Center for Chiropractic Research (PCCR) at the Palmer College of Chiropractic, where his research is focused on evaluation of nonpharmacological spine care delivery in the US. His background includes 15 years of clinical experience as a licensed chiropractic physician in a variety of settings, including private practice, a hospital-based integrative medicine center, and a chiropractic academic teaching clinic. He has also been an educator for the past 15 years, teaching courses at the undergraduate, graduate, and post-graduate level. With a passion to better understand and contribute to conservative spine care research, he enrolled in a PhD program in Health Sciences in 2015 with a focus on Health Services Research. His dissertation was titled "A Secondary Analysis Of Insurance Claims Data To Determine The Association Between Provider Type And Treatment Escalation In Musculoskeletal Disorders", which is a topic he continues to investigate currently. In this interview, we discuss his journey from chiropractor to researcher, and several of his publications.
After graduating with his PhD in 2019, he joined the faculty at the Palmer Center for Chiropractic Research, where he participated in a pilot clinical study as a treating clinician, developed relationships with several research collaborators, and made progress towards developing his own research program.
Dr. Anderson's research has been presented at many academic conferences, for which he has received several best paper awards. He is currently a co-investigator and primary analyst on a R15 grant titled "Spinal Manipulative Therapy vs Prescription Drug Therapy for Care of Aged Medicare Beneficiaries with Neck Pain". He was recently awarded a 2-year Loan Repayment Award through the National Center for Complementary & Integrative Health (NCCIH), and also participated in the Fall 2022 cohort of the US Bone & Joint Young Investigators Initiative.
View Dr. Anderson's publications at researchgate.net.
Here are the articles we discuss in this episode:
| | |
| --- | --- |
| 1. | Risk of Treatment Escalation in Recipients vs Nonrecipients of Spinal Manipulation for Musculoskeletal Cervical Spine Disorders: An Analysis of Insurance Claims.Anderson BR, McClellan WS, Long CR.J Manipulative Physiol Ther. 2021 Jun;44(5):372-377. doi: 10.1016/j.jmpt.2021.03.001. Epub 2021 Aug 6.PMID: 34366149 |
| 2. | The Effect of Reduced Access to Chiropractic Care on Medical Service Use for Spine Conditions Among Older Adults.Davis M, Yakusheva O, Liu H, Anderson B, Bynum J.J Manipulative Physiol Ther. 2021 Jun;44(5):353-362. doi: 10.1016/j.jmpt.2021.05.002. Epub 2021 Aug 8.PMID: 34376317 Free PMC article. |
| 3. | The Relationship Between Healthcare Provider Availability and Conservative Versus Non-conservative Treatment for Back Pain Among Older Americans.Anderson BR, Yakusheva O, Liu H, Bynum JPW, Davis MA.J Gen Intern Med. 2022 Mar;37(4):992-994. doi: 10.1007/s11606-021-06889-0. Epub 2021 May 24.PMID: 34031853 No abstract available. |
| 4. | Three Patterns of Spinal Manipulative Therapy for Back Pain and Their Association With Imaging Studies, Injection Procedures, and Surgery: A Cohort Study of Insurance Claims.Anderson BR, McClellan SW.J Manipulative Physiol Ther. 2021 Nov-Dec;44(9):683-689. doi: 10.1016/j.jmpt.2022.03.010. Epub 2022 Jun 24.PMID: 35753873 |
https://chiropracticscience.com/wp-content/uploads/2022/11/DrBrianAnderson.jpg
500
400
Dean Smith, DC, PhD
https://chiropracticscience.com/wp-content/uploads/2017/01/chiroscience-logo-website-title-300x167.jpg
Dean Smith, DC, PhD
2022-11-17 16:31:56
2022-11-17 16:31:57
060- Dr. Brian Anderson Discusses Chiropractic, Treatment Escalation, Medical Services