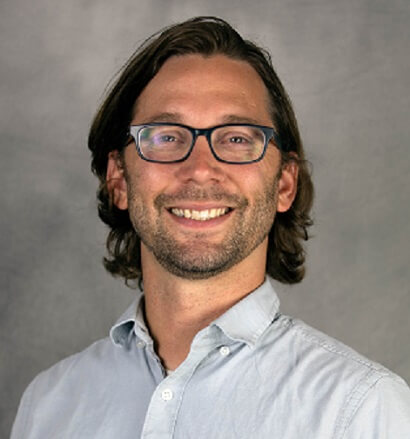 Dr. Daniels and I discuss some of his publications dealing with prior spine surgery, medications for low back pain, suicide prevention, and health promotion. Dr. Clint Daniels is chiropractic section chief at VA Puget Sound Health Care System in Tacoma, Washington where he supervises a team of 9 chiropractors and is a resident director. He serves on the VA chiropractic Field Advisory Committee as the Research Coordinator, is a scientific commission board member for Clinical Compass, and is appointed to the Washington State Health Technology Clinical Committee. He is a 2010 chiropractic graduate from Logan University, where he also received his Master of Science in Sports Science and Rehabilitation. He worked in private practice for 4 years, and then joined VA and was the first graduate of the St. Louis VA chiropractic integrated clinical practice residency program. He has authored and contributed to numerous scientific publications on the topics of chiropractic integration into veteran and military facilities, postsurgical spine pain, suicide prevention, chiropractic best practices, and numerous case reports on a variety clinical presentations.
Please find Dr. Daniel's researchgate.net profile here.
Here are the articles we discuss in this episode.
| | |
| --- | --- |
| 1. | Manipulative and manual therapies in the management of patients with prior lumbar surgery: A systematic review.Daniels CJ, Cupler ZA, Gliedt JA, Walters S, Schielke AL, Hinkeldey NA, Golley DJ, Hawk C.Complement Ther Clin Pract. 2021 Feb;42:101261. doi: 10.1016/j.ctcp.2020.101261. Epub 2020 Nov 17.PMID: 33276229 |
| 2. | Systematic review of guideline-recommended medications prescribed for treatment of low back pain.Price MR, Cupler ZA, Hawk C, Bednarz EM, Walters SA, Daniels CJ.Chiropr Man Therap. 2022 May 13;30(1):26. doi: 10.1186/s12998-022-00435-3.PMID: 35562756 Free PMC article. Review. |
| 3. | The chiropractor's role in primary, secondary, and tertiary prevention of suicide: a clinical guide.Cupler ZA, Daniels CJ, Anderson DR, Anderson MT, Napuli JG, Tritt ME.J Can Chiropr Assoc. 2021 Aug;65(2):137-155.PMID: 34658386 Free PMC article. |
| 4. | The Role of Chiropractic Care in Providing Health Promotion and Clinical Preventive Services for Adult Patients with Musculoskeletal Pain: A Clinical Practice Guideline.Hawk C, Amorin-Woods L, Evans MW , Jr, Whedon JM, Daniels CJ, Williams RD , Jr, Parkin-Smith G, Taylor DN, Anderson D, Farabaugh R, Walters SA, Schielke A, Minkalis AL, Crivelli LS, Alpers C, Hinkeldey N, Hoang J, Caraway D, Whalen W, Cook J, Redwood D.J Altern Complement Med. 2021 Oct;27(10):850-867. doi: 10.1089/acm.2021.0184. Epub 2021 Jul 26.PMID: 34314609 |
https://chiropracticscience.com/wp-content/uploads/2023/06/ClintDaniels.jpg
439
410
Dean Smith, DC, PhD
https://chiropracticscience.com/wp-content/uploads/2017/01/chiroscience-logo-website-title-300x167.jpg
Dean Smith, DC, PhD
2023-06-15 14:08:47
2023-06-15 14:17:14
065- Dr. Clinton Daniels Discusses Manipulation and Prior Spine Surgery, Medications for Back Pain and More