049- Veterinary Chiropractic, Horses and Research with Dr. Kevin Haussler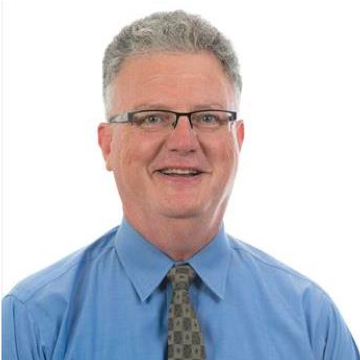 Kevin Haussler, DVM, DC, PhD and I discuss his research regarding chiropractic and horses. In particular we discuss four themes in this interview: 1) How chiropractic techniques can be applied to horses; 2) How do you know you are making a difference (objective outcome measures)?; 3) Effects of mobilization versus manipulation in horses; 4)Controlled clinical trials in horses with acute versus chronic back pain.
Dr. Haussler graduated from The Ohio State University, College of Veterinary Medicine in 1988 and completed a small animal internship in Sacramento, CA. To further his training in the conservative management of spinal-related disorders, he pursued human training at Palmer College of Chiropractic-West and completed a veterinary chiropractic certification program in 1993. He attended the University of California-Davis to attain a PhD focusing on spinal pathology and pelvic biomechanics in Thoroughbred racehorses. Post-doctorate training involved evaluation of in-vivo spinal kinematics in horses at Cornell University. While at Cornell, he directed the newly formed Integrative Medicine Service which provided chiropractic, acupuncture and physical therapy services to both small and large animals. Currently, he is an Associate Professor at the Orthopaedic Research Center at Colorado State University and is involved in teaching, clinical duties, and research into the objective assessment of musculoskeletal pain, spinal dysfunction and the application of physical therapy and rehabilitation. Dr. Haussler is a charter diplomate of the American College of Veterinary Sports Medicine and Rehabilitation and is currently a course instructor for the Equine Rehabilitation Certification course co-branded by the University of Tennessee and Colorado State University.
View Dr. Haussler's research at researchgate.net
Below are the articles we discuss in this interview.
1. Haussler KK. Review of Manual Therapy Techniques in Equine Practice. Journal of Equine Veterinary Science. 2009;29(12):849-69.
2. Haussler KK, Erb HN. Pressure algometry for the detection of induced back pain in horses: a preliminary study. Equine Vet J. 2006;38(1):76-81.
3. Haussler KK, Hill AE, Puttlitz CM, McIlwraith CW. Effects of vertebral mobilization and manipulation on kinematics of the thoracolumbar region. Am J Vet Res. 2007;68(5):508-16.
4. Haussler KK, Manchon PT, Donnell JR, Frisbie DD. Effects of Low-Level Laser Therapy and Chiropractic Care on Back Pain in Quarter Horses. Journal of Equine Veterinary Science. 2020;86:102891.
5. Sullivan KA, Hill AE, Haussler KK. The effects of chiropractic, massage and phenylbutazone on spinal mechanical nociceptive thresholds in horses without clinical signs. Equine Vet J. 2008;40(1):14-20.
To see other chiropractic research on mobilization and manipulation here.
https://chiropracticscience.com/wp-content/uploads/2019/12/DrHaussler.png
360
360
Dean Smith, DC, PhD
https://chiropracticscience.com/wp-content/uploads/2017/01/chiroscience-logo-website-title-300x167.jpg
Dean Smith, DC, PhD
2020-01-08 10:48:14
2020-01-08 10:50:01
049- Veterinary Chiropractic, Horses and Research with Dr. Kevin Haussler