021- Learning to Adjust and Neuromuscular Responses to Manipulation with Martin Descarreaux, DC, PhD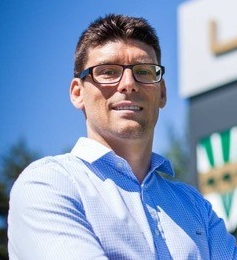 Dr. Martin Descarreaux and I discuss his research regarding learning to perform chiropractic adjustments, neuromuscular responses following spinal manipulation and several other studies.  Dr. Descarreaux graduated from the UQTR's first cohort of the chiropractic program in 1998, and completed a PhD in kinesiology at the Université Laval 6 years later. He is now a full professor in the Human Kinetics Department (UQTR), and an invited professor and researcher at the Institut Franco-Européen de Chiropraxie, in Paris and Toulouse. His current research projects involve the characterization of the neurophysiological and biomechanical effects of spinal manipulation, the various effects of pain and pain-related psychological components on trunk neuromuscular strategies, as well as spinal manipulation learning, as can attest the numerous articles he has published on these topics. Over the years, he has developed several strategies to better integrate motor learning principles, which have been shared with students, professors and those responsible for clinical training within chiropractic teaching institutions not only in Canada, but also in Europe. His work in this specific area has contributed to the characterization of the adjustment learning sequence, and showed the importance of augmented feedback in the technical training of future chiropractors. He is currently the Director of graduate studies in human kinetics and director of the Groupe de recherche sur les affections neuromusculosquelettiques at UQTR.
Take a look at Dr. Descarreaux's publications at researchgate.
Here are the links to the articles we discussed in this interview:
https://chiropracticscience.com/wp-content/uploads/2017/01/DrDescarreauxpic.jpg
260
237
Dean Smith, DC, PhD
https://chiropracticscience.com/wp-content/uploads/2017/01/chiroscience-logo-website-title-300x167.jpg
Dean Smith, DC, PhD
2017-03-02 18:11:39
2017-04-02 00:04:52
021- Learning to Adjust and Neuromuscular Responses to Manipulation with Martin Descarreaux, DC, PhD