022- Patient Reported Outcomes and Care Response with Dr. Jonathan Field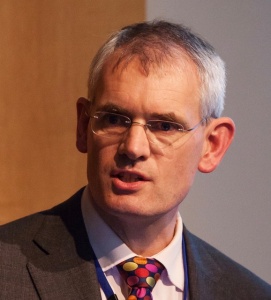 Dr. Field and I discuss the clinical significance of patient reported outcomes and Care Response. Care Response is a free and pragmatic system to help practices gather and report clinical outcome and patient satisfaction information with minimal work from practice staff.  Dr. Field is a clinical and NHS services lead at the Back2Health partnership providing community based MSK services to NHS and private patients. He has an active interest in research particularly relating to the impact of non-physical factors on recovery of chiropractic patients and the use of patients reports of changes in their health status (PROMs) and their experiences with care (PREMS).
This interest has been developed through a MSc and most recently by submission of his PhD Thesis on 'Collecting and predicting patient reported outcomes in chiropractic practice'. Dr. Field chairs the Pain Faculty of the RCC which seeks to help chiropractors improve their evidence based management of patients presenting with the symptom of pain. To help practices interested in patient centred and outcome focused care Dr. Field has developed the Care Response system to facilitate the collection and collation of PROM and PREM data. This system is provided free to any practitioner who wishes to use it, and it has been adopted by over two hundred clinicians around Europe and Australasia thanks to funding from the European Chiropractic Union and European Academy of Chiropractic it is available in 7 languages.
Learn more about Care Response.
Take a look at Dr. Field's publications at researchgate.
Here are the articles we discuss in this interview.
https://chiropracticscience.com/wp-content/uploads/2017/03/Jonathan-Field-05.jpeg
640
578
Dean Smith, DC, PhD
https://chiropracticscience.com/wp-content/uploads/2017/01/chiroscience-logo-website-title-300x167.jpg
Dean Smith, DC, PhD
2017-03-24 05:48:39
2020-10-30 21:48:27
022- Patient Reported Outcomes and Care Response with Dr. Jonathan Field