023- Statistics in Chiropractic Science with Dr. Cynthia Long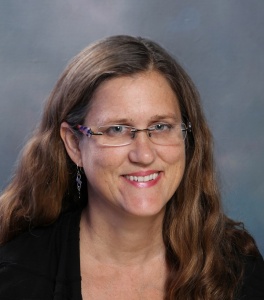 Dr. Cynthia Long and I discuss the importance of statistics in chiropractic science. We talk about the role of statistics in research, when to involve a biostatistician into the research process, and the top statistical terms (such as power, effect size, significance, confidence intervals and many more). Dr. Long is Professor and Director of Research at Palmer College of Chiropractic, Davenport, IA, and Director of the Office of Data Management & Biostatistics (ODM) at the Palmer Center of Chiropractic Research (PCCR). She holds an M.S. degree in statistics from Iowa State University and a Ph.D. in biostatistics from the University of Iowa. Dr. Long joined the faculty of the PCCR at its inception in 1995 and contributed to developing PCCR's research infrastructure, in particular creating the ODM to support the research design, data management and data analysis needs of PCCR research investigators. Since 2000, she has directed the ODM staff as data coordinating centers for 15 on-site, off-site and multi-site federally-funded clinical trials of chiropractic care. Dr. Long is the principal investigator of "Expanding Evidence-Based Clinical Practice and Research Across the Palmer College of Chiropractic", a grant awarded by the National Center of Complementary and Integrative Health of the National Institutes of Health. She is also the director of Palmer's MS in Clinical Research where she teaches 10 credit hours of biostatistics. She is on the editorial boards of JMPT and JCCA and has just completed a 3-year term as an elected member of the American Statistical Association board of directors.
Take a look at Dr. Long's publications at researchgate.
Here is a link to Dr. Long's webpage at Palmer Center for Chiropractic Research.
Dr. Long mentioned the following paper in the show "Illustrating risk difference and number needed to treat from a randomized controlled trial of spinal manipulation for cervicogenic headache".
https://chiropracticscience.com/wp-content/uploads/2017/04/Long_Dr.-Cynthia1.jpg
681
600
Dean Smith, DC, PhD
https://chiropracticscience.com/wp-content/uploads/2017/01/chiroscience-logo-website-title-300x167.jpg
Dean Smith, DC, PhD
2017-05-26 09:40:56
2017-05-26 09:40:56
023- Statistics in Chiropractic Science with Dr. Cynthia Long