028- Is Sitting Killing You? Dr. Diana De Carvalho Discusses Seated Spine Posture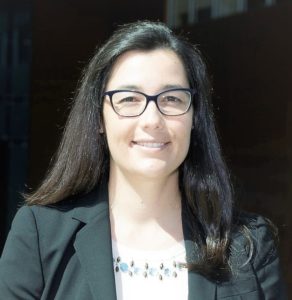 Is sitting killing you? What kind of posture should you have seated or standing? How much time should you sit versus stand at work? How much spine flexion is too much? Can chiropractic manipulation help with seated postures? These are some of the many questions that are addressed in this interview. Dr. Diana De Carvalho is an Assistant Professor at Memorial University of Newfoundland in the Discipline of Medicine, Faculty of Medicine. She holds the Canadian Chiropractic Research Foundation Professorship in Spine Biomechanics and is cross-appointed to the School of Human Kinetics and Recreation.
After completing a BSc in Human Kinetics at the University of Guelph (2002), she attended the Canadian Memorial Chiropractic College graduating with the class of 2006. Concurrent to part-time clinical practice, Dr. De Carvalho completed a Certificate in University Teaching along with her MSc (2008) and PhD (2015) in Kinesiology at the University of Waterloo. She has extensive experience with industry-partnered research involving both automotive and ergonomic office seating.
Directly related to decreased productivity, decreased quality of life and high health care costs, low back pain might be the first of many negative health outcomes experienced by sedentary workers. Dr. De Carvalho's research program focuses on spine mechanics, especially in response to sustained flexion, in order to better define and direct early diagnosis, prevention and intervention strategies for low back pain.
In addition to numerous peer-reviewed conference presentations both at the national and international level, Dr. De Carvalho has published articles in such journals as JMPT, Applied Ergonomics and Human Factors and she is an editorial board member of the Journal of the Canadian Chiropractic Association.
Here is a link to Dr. De Carvalho's webpage at Memorial University.
You can find Dr. De Carvalho's publications here.
Below are the articles we discussed in the podcast:
https://chiropracticscience.com/wp-content/uploads/2017/09/DianaDeCarvalho2.jpg
875
853
Dean Smith, DC, PhD
https://chiropracticscience.com/wp-content/uploads/2017/01/chiroscience-logo-website-title-300x167.jpg
Dean Smith, DC, PhD
2017-10-26 16:33:49
2017-10-26 20:35:56
028- Is Sitting Killing You? Dr. Diana De Carvalho Discusses Seated Spine Posture