027- Low Back Pain Trajectories and Chiropractic Practice with Iben Axén, DC, PhD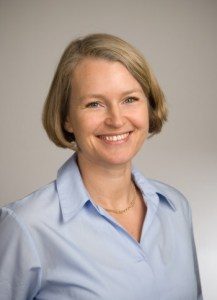 In this interview, Dr. Axén and I discuss the trajectories of low back pain, the characteristics of chiropractic patients with low back pain and practice based research. Iben Axén is a chiropractor in private practice in Stockholm, Sweden, who started to engage in practice-based research in the 1990's. In 2011, she earned her PhD at Karolinska Institutet (KI) in Stockholm. She previously held a post-doc position shared between KI and the University of Southern Denmark. Currently she is an Associate professor in Musculoskeletal Health at the Karolinska Institutet. Her research centers on chiropractic care for low back pain (LBP). She has published work regarding predictors of treatment outcome, the clinical course and episodes of LBP and of subgrouping patients. Further, she is involved in the Nordic Maintenance Care Program, including the use of, indications for and outcomes of prevention. Iben Axen's work is mainly based ondata from multicentre longitudinal studies. She is a firm believer in engaging chiropractic clinicians in data collection as part of the implementation process. In several studies, she has used a novel way of frequently measuring outcome using mobile phones and text messages, which allow for detailed studies of conditions that vary over time, for instance LBP.
View Dr. Axen's research here.
Below are the articles discussed in this episode:
3.
Trajectories of low back pain.
Axén I, Leboeuf-Yde C.

Best Pract Res Clin Rheumatol

. 2013 Oct;27(5):601-12. doi: 10.1016/j.berh.2013.10.004. Epub 2013 Oct 10. Review.
PMID: 24315142 [PubMed – indexed for MEDLINE]
Similar articles
https://chiropracticscience.com/wp-content/uploads/2017/08/Ibenaxenopt.jpg
300
217
Dean Smith, DC, PhD
https://chiropracticscience.com/wp-content/uploads/2017/01/chiroscience-logo-website-title-300x167.jpg
Dean Smith, DC, PhD
2017-08-17 15:23:19
2017-08-17 15:23:19
027- Low Back Pain Trajectories and Chiropractic Practice with Iben Axén, DC, PhD