008- Spine Care Research with Dr. Michael Schneider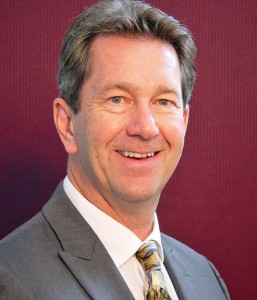 Learn about Dr. Michael Schneider's chiropractic research on this episode of Chiropractic Science.  Dr. Schneider is a 1982 graduate of Palmer College of Chiropractic and obtained a PhD in Rehabilitation Science from the University of Pittsburgh in 2008. Dr. Schneider has published over 40 peer-reviewed articles on various musculoskeletal topics, and has received over $3 million in US research grant funding from the National Institutes of Health (NIH) and Patient Centered Outcomes Research Institute (PCORI). Dr. Schneider is currently implementing a large randomized clinical trial comparing various types of non-surgical treatment options, including chiropractic care, for patients with lumbar spinal stenosis. We will discuss the clinical significance of his past and present chiropractic research efforts.
Topics for this episode include:
A paper published in the journal Spine comparing spinal manipulation and usual medical care for acute and subacute low back pain: a randomized clinical trial
Evidence and the chiropractic identity
An article regarding US chiropractors' attitudes, skills and use of evidence-based practice: A cross-sectional national survey
A paper in Chiropractic and Manual Therapies describing on ongoing study consisting of 180 older adults (>60 years) who have both an anatomic diagnosis of stenosis confirmed by diagnostic imaging, and signs/symptoms consistent with a clinical diagnosis of lumbar spinal stenosis confirmed by clinical examination. Treatment is randomized into 3 groups: 1) usual medical care; 2) individualized manual therapy and rehabilitative exercise; or 3) community-based group exercise.
Three consensus documents for the chiropractic profession including: 1) chiropractic care in health promotion, disease prevention, and wellness; 2) chiropractic care of older adults and; 3) chiropractic care for infants, children, and adolescents.
An observational intervention study dealing with a hospital-based standardized spine care pathway. The study looked at implementing a multidimensional spine care pathway (SCP) using the National Center for Quality Assurance (NCQA) Back Pain Recognition Program (BPRP) as its foundation. In the study, chiropractors were the main providers.
Here's the link to the Foundations of Evidence Informed Practice modules that Dr. Schneider mentions in this podcast.  The course is hosted at the the University of Minnesota Center for Spirituality & Healing – Advancing the health and wellbeing of individuals, organizations and communities.
http://www.csh.umn.edu/research/foundations-evidence-informed-practice-modules
https://chiropracticscience.com/wp-content/uploads/2015/12/Schneiderthumbnailjpg.jpg
349
300
Dean Smith, DC, PhD
https://chiropracticscience.com/wp-content/uploads/2017/01/chiroscience-logo-website-title-300x167.jpg
Dean Smith, DC, PhD
2015-12-11 21:34:24
2017-04-01 23:59:43
008- Spine Care Research with Dr. Michael Schneider