Dr. Dean Smith – The Importance of an Evidence Based Practice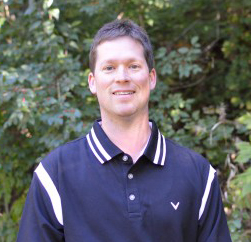 Chiropractors, how do you take all of the current chiropractic research and develop an effective evidence based practice strategy? I will be joining Dr. Stu Hoffman and ChiroSecure next Tuesday, June 21st for The Importance of an Evidence Based Practice.
At this event you will learn:
What is an Evidence Based Practice?
The Importance of an Evidence Based Practice
Barriers to the Evidence Based Practice
Dr. Dean Smith is a practicing chiropractor and has published over 40 peer reviewed scientific articles and conference publications.  Dr. Smith will be presenting what leading chiropractic researchers are saying about their own research (from the chiropractic science podcast).  We will also discuss strategies to incorporate the latest science into your practice.
So mark your calendars for the following:
WHO SHOULD ATTEND:  All chiropractors, associates and staff
WHEN: Tuesday, June 21st, 2016, 2:00 PM EST
WHERE: http://www.chirosecure.com/live/
LENGTH: 30 to 40 minutes
HOW TO SIGN-UP: JUST SHOW UP NO OPT-IN
COST TO ATTEND: NONE, COURTESY OF CHIROSECURE*
REPLAY: For ChiroSecure Concierge Members
PLEASE NOTE: We will be providing valuable notes to every attendee of the Live Event.
CHIROSECURE CONCIERGE SERVICE: Sign up for our Concierge Service and we will automatically send you the video replay, the notes and the transcripts for all our Live Events without ever having to show up again. http://www.chirosecure.com/concierge-service/
*Supporting the Chiropractic community for over 25 years,  ChiroSecure's Live Events educate and support you, the practitioner, by making sure you have the information you need to protect you, your practice and your future.
https://chiropracticscience.com/wp-content/uploads/2014/07/Dean-Smith-DC-PhD.jpg
242
251
Dean Smith, DC, PhD
https://chiropracticscience.com/wp-content/uploads/2017/01/chiroscience-logo-website-title-300x167.jpg
Dean Smith, DC, PhD
2016-06-15 20:13:12
2016-06-15 20:13:12
Dr. Dean Smith – The Importance of an Evidence Based Practice