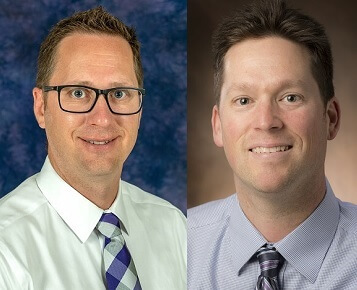 Dr. Brian Anderson and I discuss the article, Where to start? A two stage residual inclusion approach to estimating influence of the initial provider on health care utilization and costs for low back pain in the US (2022). We question the relationship between chiropractic and emergency department – ED visits in this paper. Does it makes sense that those who first saw a chiropractor had the lowest out of pocket and overall costs of care, the least hospitalizations and serious illnesses out of any provider type and yet had the highest emergency department – ED visits? Furthermore, those who first saw a chiropractor ranked second lowest of all providers for early opioid prescription, long opioid prescription, MRI/CT imaging, and surgery.
If you have not listened to Dr. Anderson's podcast episode on chiropractic, treatment escalation, and medical services, please visit here.
Visit Dr. Anderson's researchgate.net profile and Dr. Smith's researchgate.net profile.
Below are the articles that are mentioned in this episode of the chiropractic science podcast.
| | |
| --- | --- |
| 1. | Where to start? A two stage residual inclusion approach to estimating influence of the initial provider on health care utilization and costs for low back pain in the US.Harwood KJ, Pines JM, Andrilla CHA, Frogner BK.BMC Health Serv Res. 2022 May 23;22(1):694. doi: 10.1186/s12913-022-08092-1.PMID: 35606781 Free PMC article. |
| 2. | Influence of Initial Health Care Provider on Subsequent Health Care Utilization for Patients With a New Onset of Low Back Pain: A Scoping Review.Zouch J, Comachio J, Bussières A, Ashton-James CE, Reis AHS, Chen Y, Ferreira P.Phys Ther. 2022 Nov 1:pzac150. doi: 10.1093/ptj/pzac150. Online ahead of print.PMID: 36317766 |
| 3. | Associations Between Early Chiropractic Care and Physical Therapy on Subsequent Opioid Use Among Persons With Low Back Pain in Arkansas.Acharya M, Chopra D, Smith AM, Fritz JM, Martin BC.J Chiropr Med. 2022 Jun;21(2):67-76. doi: 10.1016/j.jcm.2022.02.007. Epub 2022 May 21.PMID: 35774633 Free PMC article. |
| 4. | Initial Choice of Spinal Manipulation Reduces Escalation of Care for Chronic Low Back Pain Among Older Medicare Beneficiaries.Whedon JM, Kizhakkeveettil A, Toler AW, Bezdjian S, Rossi D, Uptmor S, MacKenzie TA, Lurie JD, Hurwitz EL, Coulter I, Haldeman S.Spine (Phila Pa 1976). 2022 Feb 15;47(4):E142-E148. doi: 10.1097/BRS.0000000000004118.PMID: 34474443 |
| 5. | Initial presentation for acute low back pain: is early physical therapy associated with healthcare utilization and spending? A retrospective review of a National Database.Marrache M, Prasad N, Margalit A, Nayar SK, Best MJ, Fritz JM, Skolasky RL.BMC Health Serv Res. 2022 Jul 2;22(1):851. doi: 10.1186/s12913-022-08255-0.PMID: 35778738 Free PMC article. |
| 6. | Risk of Treatment Escalation in Recipients vs Nonrecipients of Spinal Manipulation for Musculoskeletal Cervical Spine Disorders: An Analysis of Insurance Claims.Anderson BR, McClellan WS, Long CR.J Manipulative Physiol Ther. 2021 Jun;44(5):372-377. doi: 10.1016/j.jmpt.2021.03.001. Epub 2021 Aug 6.PMID: 34366149 |
| 7. | Prescription history of emergency department patients prescribed opioids.Hoppe JA, Houghland J, Yaron M, Heard K.West J Emerg Med. 2013 May;14(3):247-52. doi: 10.5811/westjem.2012.2.6915.PMID: 23687544 Free PMC article. |
| 8. | Interpreting the National Hospital Ambulatory Medical Care Survey: United States Emergency Department Opioid Prescribing, 2006-2010.Kea B, Fu R, Lowe RA, Sun BC.Acad Emerg Med. 2016 Feb;23(2):159-65. doi: 10.1111/acem.12862. Epub 2016 Jan 23.PMID: 26802501 Free PMC article. |
| 9. | Management of patients with low back pain in the emergency department: Is it feasible to follow evidence-based recommendations?Urrutia J, Besa P, Meissner-Haecker A, Gonzalez R, Gonzalez J.Emerg Med Australas. 2020 Dec;32(6):1001-1007. doi: 10.1111/1742-6723.13544. Epub 2020 Jun 18.PMID: 32558273 |
| 10. | Imaging during low back pain ED visits: a claims-based descriptive analysis.Schlemmer E, Mitchiner JC, Brown M, Wasilevich E.Am J Emerg Med. 2015 Mar;33(3):414-8. doi: 10.1016/j.ajem.2014.12.060. Epub 2014 Dec 31.PMID: 25624075 |
| 11. | Diagnostic testing and treatment of low back pain in United States emergency departments: a national perspective.Friedman BW, Chilstrom M, Bijur PE, Gallagher EJ.Spine (Phila Pa 1976). 2010 Nov 15;35(24):E1406-11. doi: 10.1097/BRS.0b013e3181d952a5.PMID: 21030902 Free PMC article. |
| 12. | Review article: Best practice management of low back pain in the emergency department (part 1 of the musculoskeletal injuries rapid review series).Strudwick K, McPhee M, Bell A, Martin-Khan M, Russell T.Emerg Med Australas. 2018 Feb;30(1):18-35. doi: 10.1111/1742-6723.12907. Epub 2017 Dec 12.PMID: 29232762 Review. |
https://chiropracticscience.com/wp-content/uploads/2022/12/briandean.jpg
290
357
Dean Smith, DC, PhD
https://chiropracticscience.com/wp-content/uploads/2017/01/chiroscience-logo-website-title-300x167.jpg
Dean Smith, DC, PhD
2022-12-13 16:01:24
2022-12-13 16:01:26
061- Questioning the Relationship Between Chiropractic and ED Visits