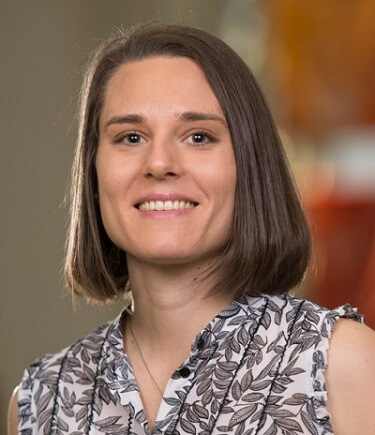 Dr. Lindsay Gorrell and I discuss her research regarding spinal manipulation, the vertebral artery and reporting of adverse events. Lindsay Gorrell completed her clinical training in Chiropractic and a Master of Research (The effect of manual and instrument applied cervical spine manipulation on mechanical neck pain) at Macquarie University, Australia. She then completed a PhD (Musculoskeletal Biomechanical and Electromyographical Responses Associated with Spinal Manipulation) under the supervision of Drs Walter Herzog and Jay Triano at The University of Calgary, Canada. She is now working as an International Research Fellow at the Balgrist University Hospital, University of Zurich, Switzerland. Lindsay is also studying a Master of Science in Medical Education at The University of Oxford, England.
Lindsay's research interests are centered on investigating: i) the delivery of spinal manipulation; ii) the physiological responses and clinical outcomes occurring in response to spinal manipulation; and iii) the safety of the manual therapy. This requires different experimental approaches depending on the research question of interest. Most recently, she has published on the relationship between the amount of strain experienced by the vertebral artery, the 3D movements of the head and neck and the forces applied by clinicians during cervical spine manipulation and physiological responses to cervical and upper thoracic spinal manipulation. Lindsay has maintained part-time clinical practice since graduation.
View Dr. Gorrell's researchgate page here.
Below are the research studies that we discuss in this episode.
| | |
| --- | --- |
| 1. | The reporting of adverse events following spinal manipulation in randomized clinical trials-a systematic review.Gorrell LM, Engel RM, Brown B, Lystad RP.Spine J. 2016 Sep;16(9):1143-51. doi: 10.1016/j.spinee.2016.05.018. Epub 2016 May 27.PMID: 27241208 Review. |
| 2. | Differences in force-time parameters and electromyographic characteristics of two high-velocity, low-amplitude spinal manipulations following one another in quick succession.Gorrell LM, Conway PJ, Herzog W.Chiropr Man Therap. 2020 Dec 8;28(1):67. doi: 10.1186/s12998-020-00355-0.PMID: 33287851 Free PMC article. |
| 3. | Kinematics of the head and associated vertebral artery length changes during high-velocity, low-amplitude cervical spine manipulation.Gorrell LM, Kuntze G, Ronsky JL, Carter R, Symons B, Triano JJ, Herzog W.Chiropr Man Therap. 2022 Jun 1;30(1):28. doi: 10.1186/s12998-022-00438-0.PMID: 35650649 Free PMC article. |
| 4. | Vertebral arteries do not experience tensile force during manual cervical spine manipulation applied to human cadavers.Gorrell LM, Sawatsky A, Edwards WB, Herzog W.J Man Manip Ther. 2022 Nov 15:1-9. doi: 10.1080/10669817.2022.2148048. Online ahead of print.PMID: 36382347 |
https://chiropracticscience.com/wp-content/uploads/2023/01/DrGorrell.jpg
435
375
Dean Smith, DC, PhD
https://chiropracticscience.com/wp-content/uploads/2017/01/chiroscience-logo-website-title-300x167.jpg
Dean Smith, DC, PhD
2023-01-03 16:01:21
2023-01-03 16:01:23
062- Dr. Lindsay Gorrell Discusses Spinal Manipulation, the Vertebral Artery, Reporting of Adverse Events