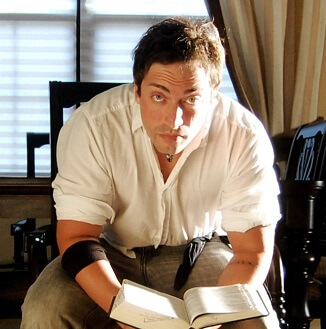 In this interview, Dr. Scali discusses with me the upper cervical spine and myodural bridge (connective tissue between suboccipital muscles and the cervical spinal dura mater). Dr. Frank Scali grew up in Valley Stream, Long Island, New York, and studied Neuroscience at Stony Brook University. In 2009, he received his Doctorate in Chiropractic at Logan University in Chesterfield, Missouri. During his time in medical school, Dr. Frank Scali professionally prosected cadaveric specimens for Gray's Anatomy and illustrated for multiple journals and textbooks, including the Oxford Handbook of Bariatric Surgery. While attending medical school, he published multiple non-variant anatomical findings in the medical literature and served as an Ad Hoc Reviewer in Journals such as The Spine Journal, The Anatomical Record, Surgical and Radiological Anatomy, and others. In 2018, he graduated with his MD from AUC School of Medicine with fifty-four publications, including textbook contributions and a patent for a medical device.
Dr. Scali is board certified in Chiropractic and Medicine. His current title is Assistant Professor of Medical Education and Anatomy at the California University of Science and Medicine. At CUSM, Dr. Scali serves as the Director of the ATLAS Lab Center, is the Director of the USMLE Board Preparation, and is the Course Director for MSK/Derm, Surgical Anatomy, and the Step 1/2CK Board Prep course. He was inducted into the Sigma Xi Scientific Research & Honor Society in 2020 and serves on the Editorial Board for the Journal of Medicine since 2019. As Assistant Professor of Medical Education, Dr. Scali has achieved dozens of teaching awards in Medical Foundations, MSK/Derm, Neuroscience, Reproductive Medicine, and Medical Board Preparation courses. Because of his innovative teaching style, in 2021, Dr. Scali became the inaugural recipient of the Robert Suskind & Leslie Lewinter-Suskind Pre-Clinical Faculty of the Year award.
Visit Dr. Scali's research at researchgate.net and view his faculty page.
Here are the articles we discuss during this episode:
| | |
| --- | --- |
| 1. | Anatomical connection between the rectus capitis posterior major and the dura mater.Scali F, Marsili ES, Pontell ME.Spine (Phila Pa 1976). 2011 Dec 1;36(25):E1612-4. doi: 10.1097/BRS.0b013e31821129df.PMID: 21278628 |
| 2. | Investigation of meningomyovertebral structures within the upper cervical epidural space: a sheet plastination study with clinical implications.Scali F, Pontell ME, Nash LG, Enix DE.Spine J. 2015 Nov 1;15(11):2417-24. doi: 10.1016/j.spinee.2015.07.438. Epub 2015 Jul 22.PMID: 26210227 |
| 3. | Histological analysis of the rectus capitis posterior major's myodural bridge.Scali F, Pontell ME, Enix DE, Marshall E.Spine J. 2013 May;13(5):558-63. doi: 10.1016/j.spinee.2013.01.015. Epub 2013 Feb 11.PMID: 23406969 |
| 4. | The Posterior Atlantooccipital Membrane: The Anchor for the Myodural Bridge and Meningovertebral Structures.Scali F, Ohno A, Enix D, Hassan S.Cureus. 2022 May 30;14(5):e25484. doi: 10.7759/cureus.25484. eCollection 2022 May.PMID: 35686279 Free PMC article. |
https://chiropracticscience.com/wp-content/uploads/2022/07/DrScali.jpg
329
326
Dean Smith, DC, PhD
https://chiropracticscience.com/wp-content/uploads/2017/01/chiroscience-logo-website-title-300x167.jpg
Dean Smith, DC, PhD
2022-07-05 15:38:33
2022-07-05 15:38:35
059- Dr. Frank Scali – Upper Cervical Spine and Myodural Bridge