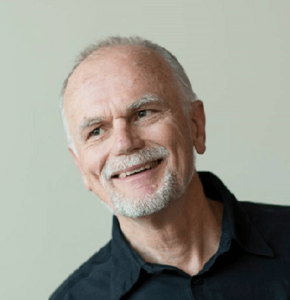 In this episode, Dr. James Whedon and I discuss his research on chiropractic, opioids, adverse events, risk of injury, medicare, and much more.  For instance, his research found the likelihood of filling a prescription for an opioid analgesic was significantly lower for recipients of services delivered by doctors of chiropractic compared with nonrecipients.  Dr. Jim Whedon is Director of Health Services Research at Southern California University of Health Sciences and adjunct instructor at The Dartmouth Institute for Health Policy and Clinical Practice. He holds a DC degree from Logan College and an MS from Dartmouth College. He has authored 33 peer reviewed publications. He is advisor to the Project for Integrative Health and the Triple Aim, co-chair of the research working group of The Academic Consortium for Integrative Health, charter member of the Academy of Integrative Health & Medicine, and recipient of the Jerome F. McAndrews DC Memorial Research Fund Award from NCMIC Foundation.
Dr. Jim Whedon is a national award-winning, NIH-funded clinical and health services investigator with interests in trauma, integrative medicine, spinal disorders and Medicare health policy. Experience in clinical database development and medical editing. IRB and editorial advisory board member. Licensed chiropractic physician with 25 years clinical experience. Faculty appointment with Geisel School of Medicine at Dartmouth.
Much of his research has focused upon geographic variations in access to chiropractic services under Medicare. He conducts observational research using claims and registry data.
Dr. Whedon's long-term research goals are to improve access to health services that people need and want, and to improve quality through systematic care of acute problems and conservative upstream care of chronic problems. He has a particular interest in helping to improve access to care for vulnerable populations.
He is also a member of the Advisory Team, Project for Integrative Health and the Triple Aim, and of the Research Working Group, Academic Consortium for Complementary and Alternative Health Care (ACCAHC).
See Dr. Whedon's list of publications on researchgate.net.
How to cite this episode:
Smith DL. Chiropractic Science: Chiropractic, Opioids, Adverse Drug Events, and Medicare with Dr. James Whedon [internet]. Eaton, Ohio; Aug 23, 2018. Podcast: 1:05:21. Available from: https://chiropracticscience.com/podcast/drjameswhedon/
Below is a list of the articles Dr. Whedon discusses in this episode:
https://chiropracticscience.com/wp-content/uploads/2018/08/DrJimWhedon.png
414
400
Dean Smith, DC, PhD
https://chiropracticscience.com/wp-content/uploads/2017/01/chiroscience-logo-website-title-300x167.jpg
Dean Smith, DC, PhD
2018-08-23 18:54:53
2020-10-30 21:36:59
038- Chiropractic, Opioids, Adverse Drug Events, and Medicare with Dr. James Whedon