Let's Celebrate Chiropractic Today!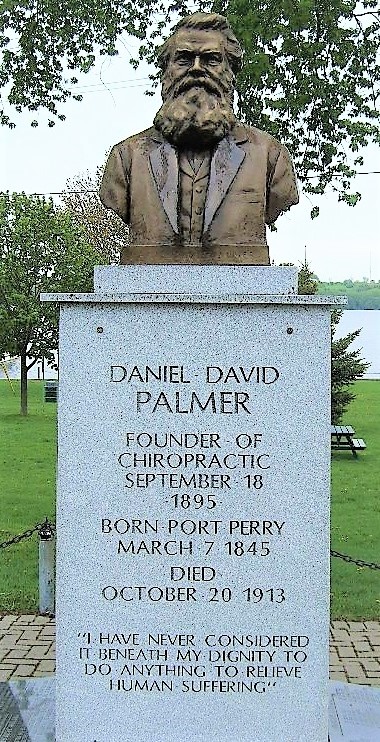 Today, we celebrate the birthday of the chiropractic profession, Sept. 18.  Chiropractic's first adjustment is recognized each year as Chiropractic Founder's Day. On this day in 1895 (122 years ago), Dr. Daniel David Palmer gave the first chiropractic adjustment. Chiropractic is a health profession concerned with the assessment, care and prevention of disorders of the musculoskeletal system and the effects of these disorders on the nervous system and general health.
Chiropractic science is growing rapidly. Chiropractic care is commonly used to treat musculoskeletal conditions and has been endorsed by clinical practice guidelines as being evidence-based and cost-effective for the treatment of patients with spinal conditions such as back pain, neck pain and headaches. Chiropractic does not involve the use of drugs or surgery.  You do not need a referral from another doctor in order to see a chiropractor. Doctors of Chiropractic (DCs) – often referred to as chiropractors or chiropractic physicians are well known for their expertise in spinal health and well-being. One of the most common and well known therapeutic procedures performed by doctors of chiropractic are "chiropractic adjustments" (frequently referred to as "spinal manipulation"). Patient satisfaction with chiropractic care is high :). There is substantial evidence supporting the safety and effectiveness of chiropractic treatment for patients seen in chiropractic practice.  Share the word of chiropractic today.
https://chiropracticscience.com/wp-content/uploads/2017/09/chiropractic-birthday-DD3.jpg
742
380
Dean Smith, DC, PhD
https://chiropracticscience.com/wp-content/uploads/2017/01/chiroscience-logo-website-title-300x167.jpg
Dean Smith, DC, PhD
2017-09-18 06:00:23
2017-09-17 13:35:29
Let's Celebrate Chiropractic Today!