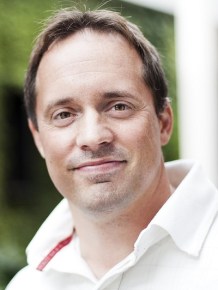 Dr. Eklund and I discuss topics such as: the effect and cost-effectiveness of Chiropractic Maintenance Care (MC) in a population with recurrent and persistent LBP, the demarcation of a LBP episode, psychological and behavioral characteristics of chiropractic patients compared to the other primary care patients, and predictive properties of the West-Haven Yale Multidimensional Pain Inventory (MPI-S) among patients with recurrent and persistent LBP receiving chiropractic care.
Andreas Eklund, DC, PhD graduated from the Anglo European College of Chiropractic 2002 and was in full time Chiropractic practice up until 2012 when he was enrolled in a PhD program at Karolinska Institutet.
In 2015 he was a co-founder of a multidisciplinary rehab unit, which today employs 23 persons working as an integrated team of health professionals, Chiropractors, Physiotherapists, Occupational therapists, Dietitians, and massage therapists.
He earned his PhD degree in 2016, and the title of his thesis was "Recurrent and persistent low back pain – course and prevention". He currently works as a post Doc at Karolinska Institutet along with his clinical duties. At the moment he also serves as the chair of the scientific committee of the Swedish Chiropractic Association.
See Dr. Eklund's profile at researchgate.
Below are the articles we discussed in this interview:
https://chiropracticscience.com/wp-content/uploads/2017/06/AndreasEklund.jpg
532
400
Dean Smith, DC, PhD
https://chiropracticscience.com/wp-content/uploads/2017/01/chiroscience-logo-website-title-300x167.jpg
Dean Smith, DC, PhD
2017-06-17 00:10:15
2020-10-30 21:44:24
025- Chiropractic Maintenance Care with Andreas Eklund, DC, PhD