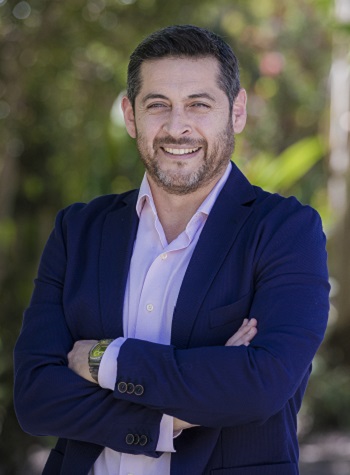 Dr. Matt Fernandez is a registered chiropractor in Australia and is currently a senior lecturer at Central Queensland University (CQU), where he teaches and supervises students in the Master of Chiropractic program. Prior to his CQU appointment, he was a lecturer at the Department of Chiropractic, Macquarie University. Matt is very passionate about research and following the completion of his PhD at the University of Sydney, he now leads various research projects and supervises research students. He also regularly presents his research at conferences in targeted areas that advances the knowledge and understanding of chiropractic through physical activity, exercise and patient education interventions. Matt is also a member of the inaugural CARL fellows.
In this episode, we discuss physical activity, exercise, practice guidelines, and the chiropractic profession.
Please find Dr. Fernandez's researchgate.net profile here.
Here are the articles we discuss in this episode.
| | |
| --- | --- |
| 1. | Physical activity promotion in chiropractic: a systematic review of clinician-based surveys.Fernandez M, Young A, Milton K, Pinhiero M, de Luca K, Ferreira P, Hebert J.Chiropr Man Therap. 2022 Dec 13;30(1):55. doi: 10.1186/s12998-022-00467-9.PMID: 36514061 Free PMC article. Review. |
| 2. | GLA:D® Back Australia: a mixed methods feasibility study for implementation.Fernandez M, Young A, Kongsted A, Hartvigsen J, Barton C, Wallis J, Kent P, Kawchuk G, Jenkins H, Hancock M, French SD.Chiropr Man Therap. 2022 Apr 7;30(1):17. doi: 10.1186/s12998-022-00427-3.PMID: 35392935 Free PMC article. |
| 3. | The prevalence and determinants of physical activity promotion by Australian chiropractors: A cross sectional study.Fernandez M, Moore C, Eklund A, Swain M, de Luca K, Sibbritt D, Adams J, Peng W.Complement Ther Med. 2019 Aug;45:172-178. doi: 10.1016/j.ctim.2019.06.012. Epub 2019 Jun 18.PMID: 31331556 |
https://chiropracticscience.com/wp-content/uploads/2023/05/DrMattFernandezpicsocial.jpg
293
348
Dean Smith, DC, PhD
https://chiropracticscience.com/wp-content/uploads/2017/01/chiroscience-logo-website-title-300x167.jpg
Dean Smith, DC, PhD
2023-05-11 23:55:25
2023-05-12 00:19:58
064- Dr. Matt Fernandez Discusses Physical Activity, Exercise and Chiropractic